Homemade Peach Ice Cream
Making your own ice cream allows you to monitor the amount of fat and sugar that goes into your creamy treat.
Make this easy recipe in the summer, when peaches are in season, for a seasonal dessert that's refreshing, full of antioxidants, and provides a dose of bone-building calcium.
Ingredients:
2 cups evaporated fat-free milk
1 cup fat-free milk
2/3 cup calorie-free sweetener
1/2 cup egg substitute
1/4 teaspoon almond extract
1 cup chopped fresh or frozen peaches (about 2 medium peaches)
Procedures:
Combine first 5 ingredients in a large bowl; beat with a mixer at medium speed until blended. Stir in peaches.
Pour mixture into freezer container of a 2-quart hand-turned or electric freezer. Freeze according to manufacturer's instructions. Pack freezer with additional ice and rock salt, and let stand at least 1 hour before serving.
If you don't have almond extract, use 1/2 teaspoon vanilla extract.
Calories: 58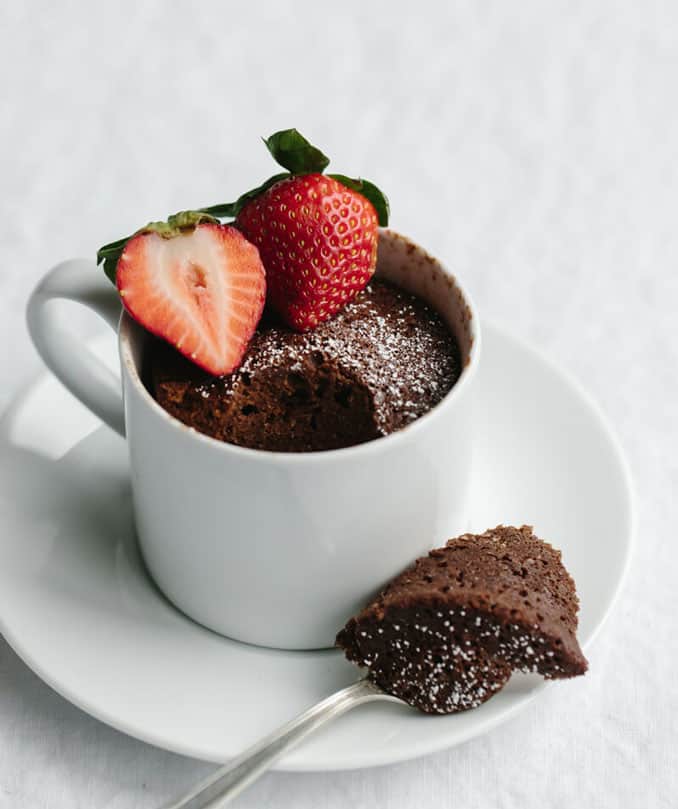 Chocolate Cake in a Mug
Microwave Chocolate Brownie with no egg, peanut butter and almond meal.
An healthy fudgy brownie in a mug, 100% sugar free, gluten free, dairy free and vegan.
Plus, this sugar free microwave chocolate brownie with chocolate chips is super easy to make, all you need is 6 ingredients that you probably have in your pantry.
Ingredients:
2 tablespoon Almond Meal
2 tablespoonns almond milk
1 tablespoon sugar-free crunchy Peanut Butter
1 tablespoon Unsweetened Cocoa Powder
1/4 teaspoon Stevia
1 teaspoon Sugar Free Semi-Sweet Baking Chips
Procedures:
In a small espresso cup or a mug combine the almond flour, cocoa powder, sweetener of your choice, and milk.
Stir in the runny peanut butter, sprinkle sugar free chocolate chips on top.
Microwave 30 seconds – 40 seconds depending on the size of your cup and how you like your brownie.
Enjoy straight away,.
Calories per serving: 192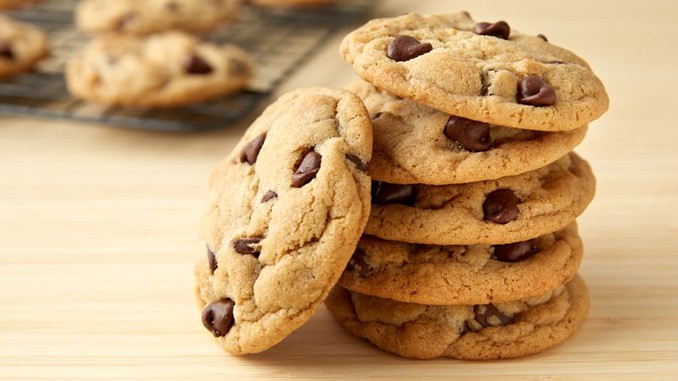 Chocolate Chip Cookies
Delicious sugar free chocolate chip cookies recipe.
One bowl easy low carb cookie recipe with coconut flour, cashews and stevia.
Healthy gluten free chocolate chip cookies for diabetic.
Servings: 8 cookies
Ingredients:
2 cup unsweetened dessiccated coconut (180g)
2 tablespoon coconut flour
3/4 cup cashews nuts (100g) unroasted or roasted
¼ cup extra virgin coconut oil , melted
2 egg
1/4 cup sugar free chocolate chips
1/4 cup swerve
1 tablespoon vanilla extract
Procedures:
Preheat oven 320 F (160 C).
Cover a cookie sheet with parchment paper. Set aside,
3. In a food processor, with the S blade attachment, add all the ingredients except the chocolate chips and process until it forms a cookie dough.
4. Transfer the cookie dough into a mixing bowl and using your hands incorporate the sugar free chocolate chips into the dough.
5. Remove from the bowl and shape 8 cookies into ball similar to golf ball size.
6. Place cookie balls on the prepared baking tray leaving 1 thumb between each cookies.
7. Flatten with your hand palm. If crumbly on the side reshape slightly with your finger until the sides looks smooth.
8. Bake 15-20 minutes or until slightly golden on the edges. Some oil may slightly release on the tray and that is fine.
9. Remove from oven and using a spatula transfer the cookies on a rack to cool down for 1 hour to firm up. They will harden when cooling down.
Calories: 245
Almond Berry Muffins
Servings: Makes about 18 muffins
Ingredients:
Nonstick cooking spray
1 cup all-purpose flour or rice flour
1 cup corn meal or almond meal
1 Tablespoon baking powder
1/4 teaspoon salt
1 ripe banana (The riper, the better. Bananas have lots of natural sugars!)
3 large eggs
1/4 cup vegetable, canola or olive oil
1 cup milk
1 teaspoon vanilla extract
1 cup fresh or frozen berries, your choice (I used a mix of strawberries and blueberries)
3/4 cup sliced almonds
Procedures:
Preheat oven to 400 degrees F. Line a muffin tin with paper liners and grease with nonstick cooking spray. Set aside. In medium bowl, whisk together flour, corn meal, baking powder and salt. Set aside.
In a large bowl, mash banana with a fork, then whisk in eggs, oil, milk and vanilla. Gradually add the dry ingredients to the wet mixture, being careful not to over mix.
Fold in berries, just until combined. Portion out into the muffin tin, filling about 3/4 full. Top each with 1 Tablespoon of sliced almonds.
Bake until golden brown and a toothpick comes out clean, about 15-20 minutes.
Once cooled, muffins can be stored in a resealable bag or container and placed in the freezer. Will keep for 1 month frozen.
Enjoy!
Pumpkin Pie Pudding
Ingredients:
one 16oz container Organic Firm Tofu
2 cups 100% Pure Pumpkin Puree, canned
¼ cup Unsweetened Vanilla Almond Milk
2 tbs Roasted Almond Butter
2 tsp English Toffee-Flavored Stevia Extract
2 tsp Natural Maple Flavor
2 tsp Ground Cinnamon
1 tsp Pumpkin Pie Spice
¼ tsp Salt
Directions:
Drain and rinse the tofu. Press the tofu block in between paper towels to remove as much water as possible (mine weighed 405g after pressing). Dump the tofu into a high-speed blender.
Add the rest of the ingredients to the blender and puree until completely smooth and even. Give it a taste and add more spices, stevia, or salt to taste.
Scoop into serving bowls, cover and refrigerate overnight. Serve and enjoy!